Paint Colour Samples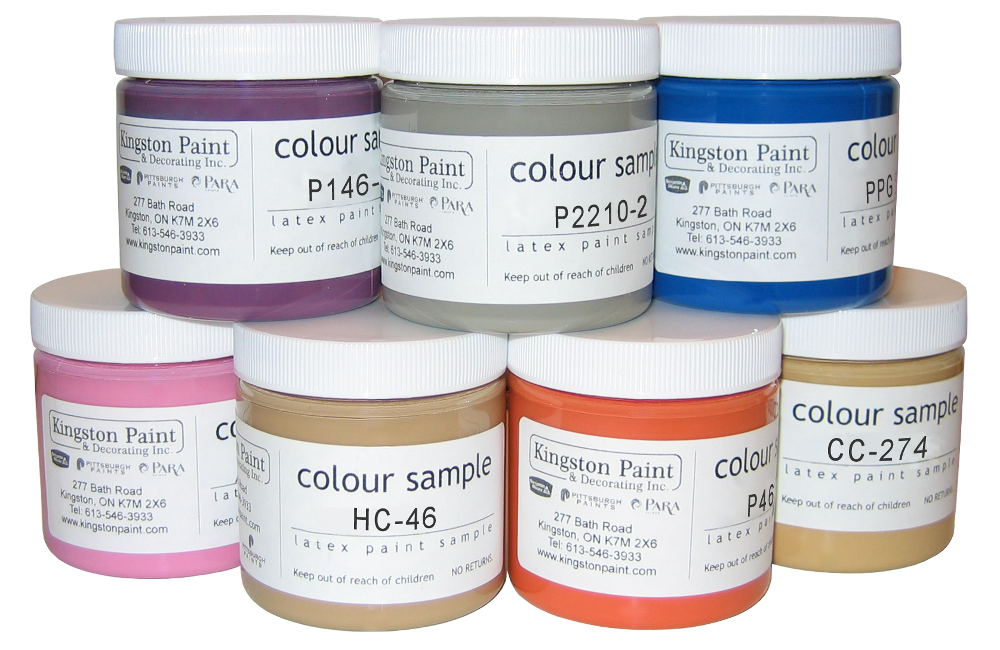 Kingston Paint pioneered the liquid take-home paint sample more than a decade ago, and now it's better than ever! We offer a four ounce sample of any colour in the Para and Benjamin Moore colour systems, including the Designer Classic, Colour Preview, Heritage, and Off-White colours. Over 5,000 different colours to choose from for only $3.99 each!

Each paint sample contains enough to cover approximately a four foot by four foot area, giving you an excellent sense of how the colour will look in your unique lighting and furniture situation. It's an inexpensive way to try a new colour scheme, and because it reduces colour selection errors and wasted paint, it's good for the environment too!